(Digital Download option available for customers who have the first edition, please order here, with more details below).
Celebrate the visual games history of the BBC Micro and Acorn Electron with this case bound book, now available as an extended edition.

Now spread over 600 pages; since the first edition, we have added an additional and updated 170 pages including the following new content ....

Over 30 new interviews with programmers and publishers (see below for the full list), to add to the 70 interviews in the first edition;

A full 18-page talking-heads retrospect on Acorn Computers with founders Hermann Hauser, Chris Curry, Sophie Wilson, Steve Furber and Chris Turner;

A fascinating 8-page "Making of" of Ultimate's famous BBC games including Knight Lore, Alien 8 and Sabre Wulf, from the heart of their production. This adds to the Making Ofs on Elite, Exile and Repton;
Superior Software's Richard Hanson talks directly to a number of his collaborators spread across 14 pages including Superior co-founder John Dyson;

Extended new features including:

the full story behind the BBC's Micro Men Acorn/Sinclair documentary with producer Andrea Cornwell and other contributors;
Citadel and Elite source code recovery and analysis;
How the modern day BBC emulators are created;
Level 9's classic adventures;

More new stunning artwork from Micro Power, Alligata and Superior Software, some never seen before;
Over 25 additional games are featured, adding to the 150 games in the first edition;
And much more.
Please click here if you have the first edition of the book already for full details on the additions to this extended edition and a digital download option for the new content. This is so you can make the right choice of the edition to purchase.

The book features a foreword by Richard Hanson (Superior Software) and Life of an Acorn Gamer by TV's Iain Lee, it features a full retrospect on Acorn Computers with Hermann Hauser, Chris Curry, Steve Furber, Sophie Wilson and Chris Turner;  over 170 classic games, with exclusive interviews with key figures in the industry at the time - from the likes of David Braben and Ian Bell (Elite); Geoff Crammond (Revs/Aviator); Peter Irvin (Exile); Tim Tyler (Repton); Nick Pelling (Frak!); Peter Scott (Sim City/The Last Ninja); Gary Partis (Psycastria/Dr Who); Chris Roberts (Stryker's Run); Ross Goodley (Alligata's Blagger); Dave Woodhouse (English Software's Jet Boot Jack); Steve Botterill (Superior Software / 4th Dimension); John Dyson (Superior Software) and many, many more – and features on subjects such as key publishers, cover art and classic magazines.
The book showcases the computers' inimitable graphic style and is packed full with memories and anecdotes from programmers, artists, publishers, reviewers and enthusiasts. Remember Elite, Chuckie Egg, Repton, Exile, Starship Command, Thrust, Citadel, Revs, Imogen, Codename:Droid, Firetrack, Arcadians, Mr Ee!, Zalaga, Castle Quest, Galaforce, Snapper, Level 9's adventures, Uridium, Jet Power Jack and many more.
Read about the history of the iconic publishers including Superior Software, Micro Power, Acornsoft, Tynesoft, Level 9, 4th Dimension, Alligata, MRM, Ultimate Play the Game, and more. Learn about the magazine publishers of the time, how the games industry evolved and the many 'lost and found' games of the era. And much, much more.
Artwork from Ste Pickford (of the Pickford Brothers), Les Ives (original cover artist for Micro Power and Superior Software) and Mark Hardisty.
An unmissable publication for anyone who grew up with an Acorn 8-bit machine.
Book specifications
ISBN-13 : 978-1-903527-26-9
Hardback, 600 pages on 150gsm gloss paper, 170mm x 230mm, 2.5mm board slipcase, sewn binding, dust jacket.
Includes contributions from

Acorn – Chris Curry; Steve Furber; Hermann Hauser; Chris Turner; Sophie Wilson
Programmers - Marcus Altman (Heist); Dave Acton (Repton Infinity); Michael Archer (W.A.R); Matthew Atkinson (Repton 3); Ian Bell (Elite); Andrew Bennett (Boulder Dash); Simon Birrell (Microbe); Kevin Blake (Spy vs Spy); David Braben (Elite); Mike Bryant (Gnome Ranger); Stuart Cheshire (Skirmish); Jason Chown (Cute to Kill); Dave Coathupe (Manic Miner); Ian Collinson (Perplexity); Geoff Crammond (Revs, The Sentinel); Neil Davidson (Ricochet); Tim Dobson (Monsters); Ian Downend (XOR); Martin Edmondson (Codename:Droid); Kevin Edwards (Galaforce); David Elliot (Swoop); Peter Gillett (Bubble Bobble); Ross Goodley (Blagger); Jonathan Griffiths (Snapper); Trevor Harwood (Commando); Paul Hiscock (Android Attack); Ian Holmes (Pipeline); Angus Hughes (Uridium); Sam Inglis (Shark); Peter Irvin (Exile); Michael Jakobsen (Citadel); Peter Johnson (Yie Ar Kung-Fu); Richard Kay (HyperSports); Gordon Key (Holed Out); Tom Lanigan (Lode Runner); Dave Lawrence (Repton Infinity); Robin Leatherbarrow (Jet Boat);Dean Lester (Ziggy); David Lovekin (Space Pilot); David Lloyd (Winter Olympaid '88); Walter Mansell (The Mine); Michael Mathison (Labyrinth); Tony Monckton (Chipbuster); Mat Newman (Fortress); Tony Oakden (Quest); Philip and Andrew Oliver (Cavey); Steve Parkinson (Hyperball); David Parsons (Hobgoblin); Gary Partis (Psycastria); Nick Pelling (Frak!); Simon Phipps (Jet Power Jack); Simon Pick (Dare Devil Denis); Keith Purkiss (Tales of the Arabian Knights); Kenton Price (Starquake); Tony Racine (Kissin' Kousins); William Reeve (Pipeline); Nick Reeves (Tetrapod);Kevin Reid (Snooker); Graeme Richardson (Nevyron); Chris Roberts (Stryker's Run); Sean Scarff (Moon Cresta);Peter Scott (Sim City); Paul and Tom Shave (Castle of Gems); Dan and Eton Shirron (Spellbinder); Jason Sobell (Bug Eyes); Adrian Stephens (Mr Ee!); Michael St Aubyn (Imogen); Martin Sykes (Karate Combat); Nick Tingle (Missile Control); Kevin Toms (Football Manager); Julian Todd (Cosmic Kidnap); Tim Tyler (Repton); Richard Warner (Pole Position); Stephen Wileman (Palace of Magic); Dave Woodhouse (Jet Boot Jack); Jamie Woodhouse (Qwak!)
Sound and Pixel Art – Martin Galway (Ocean); Michael Hutchison (Superior Software); Jolyon Myers (ASL); Ian Waugh (Tynesoft); Melvyn Wright (Firebird)
Publishers – Steve Botterill (4th Dimension); Alan Butcher (Micro Power); Ian Clemmett (Micro Power); John Dyson (Superior); Mike Goldberg (MRM); Richard and Steve Hanson (Superior Software); Dave Palmer (Alligata); Christopher Payne (Micro Power and Superior Software); Darryl Still (ASL); Dave Vout (Software Invasion)
Acorn Computer is the registered trademark of Virtualytics Limited. This book is in no way endorsed or commissioned by Virtualytics Limited.
Customer Reviews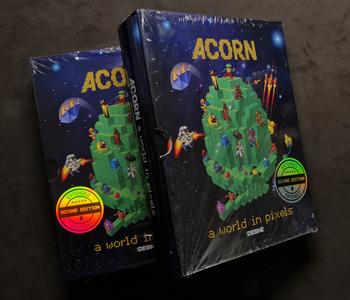 02/01/2022
I recommend this product
an Acorn BIBLE for our Olivetti Prodest PC128S
an indispensable BIBLE and a reference point to understand our Acorn clone, the PC128S Olivetti Prodest !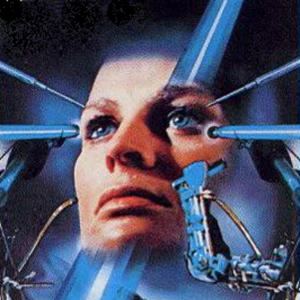 GB
Giuseppe B.

Italy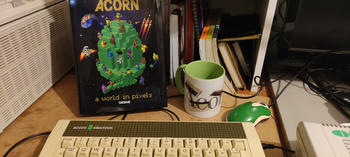 25/12/2021
I recommend this product
Highly recommended for Acorn gamers of yesteryear
If, like me, you played all sorts of games on the BBC Micro in the 1980s, and remember it very fondly, then this book is an absolute must. It is nearly 600 pages of fascinating insights into what made that gaming scene happen, with interviews with coders and developers - and from Acorn itself. I have only had this book opened for the past few hours since it was un-wrapped from under the tree earlier today but, my goodness, I am really enjoying cherry picking the articles on the specific milestones from my own memories of the BBC Micro. I still have that Model B (in re-capped working condition), plus a Master 128 - and recently also acquired an Electron. And although my original Beeb was mainly for work at the time, but with added gaming, these machines are now (obviously) purely for retro gaming fun. So this book is a great accompaniment and will be heavily browsed when playing some of my stash of retro games. Idesine are to be highly praised for their effort in putting this together, and for the superb production quality thats gone into this book. It is so obviously a labour of love, and so obviously written for others who share that same love. Thank you Idesine, and a Merry Christmas to all of us here.
Paul C.

United Kingdom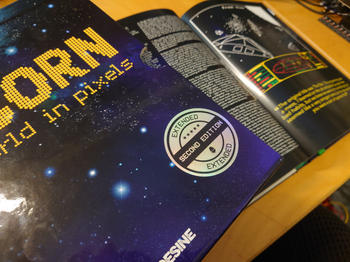 20/12/2021
I recommend this product
Fantastic !
Absolutely love this book... in fact, I enthused so much about this book whilst talking to my boss today, he actually ordered it for himself whilst we were still talking !! It has truly made my xmas this year. THANK YOU so much to everyone who made it possible, it's just fantastic.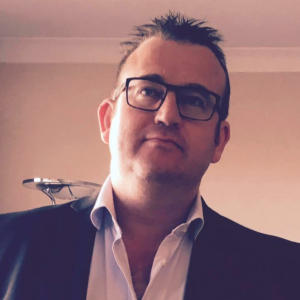 JL
James L.

United Kingdom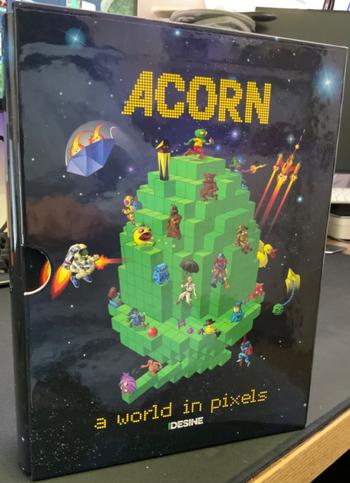 20/12/2021
I recommend this product
The big book of personal nostalgia
I'm loving this book, it covers near on everything that happened on the good ole Beeb. I missed the first edition but made sure I was in the running for this updated version. The artwork is clear, large and vibrant and amazing in all its detail be they screenshots or cover arts. The articles are highly interesting and written by key people of the industry at the time. All this wrapped up in a superb high quality package within a lovely sleeve. It will take pride of place on my shelf as soon as I can be separated from it! (Which isn't going to be anytime soon.) Delivery was swift, updates were forthcoming throughout and the packaging was as if every book to them was the most precious thing in the earth that needed to be safely delivered, which it was.. Thank you so much, great book. So many memories. Happy ones :)
Paul A.

United Kingdom
12/01/2022
I recommend this product
Acorn - A World in Pixels - Extended Edition
Superb quality book which is beautifully designed. Excellent ordering process and fantastic packaging ensuring book arrived in pristine condition. Also loved the fact that a digital download option was made available for the new content having previously purchased the first edition. Simply couldn't resist, however, having a physical copy of this new edition. Highly recommended.
Stephen S.

United Kingdom