Digital download of the additional content contained in Acorn - A World in Pixels Extended Edition book.
Intended for customers who have the first edition the book and would just like to read the additional/updated content added to the extended edition.
The digital download does not contain the full book, just the additional and updated content.
You will receive an email link to download the content after order confirmation.
The following new content is included ....

Over 30 new interviews with programmers and publishers (see below for the full list), to add to the 70 interviews in the first edition;

A full 18-page talking-heads retrospect on Acorn Computers with founders Hermann Hauser, Chris Curry, Sophie Wilson, Steve Furber and Chris Turner;

A fascinating 8-page "Making of" of Ultimate's famous BBC games including Knight Lore, Alien 8 and Sabre Wulf, from the heart of their production. This adds to the Making Ofs on Elite, Exile and Repton;
Superior Software's Richard Hanson talks directly to a number of his collaborators spread across 14 pages including Superior co-founder John Dyson;

Extended new features including:

the full story behind the BBC's Micro Men Acorn/Sinclair documentary with producer Andrea Cornwell and other contributors;
Citadel and Elite source code recovery and analysis;
How the modern day BBC emulators are created;
Level 9's classic adventures;

More new stunning artwork from Micro Power, Alligata and Superior Software, some never seen before;
Over 25 additional games are featured, adding to the 150 games in the first edition;
And much, much more.
Read here for full details of the additions to this extended edition.

Acorn Computer is the registered trademark of Virtualytics Limited. This book is in no way endorsed or commissioned by Virtualytics Limited.
Customer Reviews
100
reviewers would recommend this product
Write a Review
28/01/2022
I recommend this product
Fabulous Book….
The design and content of the book are absolutely first class. It's the best way (outside of buying a machine!) to bring back all those memories from the early 80's and marvel at how the people that created the games got so much out of the wonderful Acorn machines!
Rob H.

France
22/07/2022
I recommend this product
Excellent Book
Great book, I will probably buy the paper version at a later date.
Mark Q.

United Kingdom
02/01/2022
I recommend this product
Very good communication
I can't tell about the item because I don't think to open it before a while. BUT… I am happy to say that communication and packaging are VERY good. An example for the profession.
Yannick C.

France
01/01/2022
I recommend this product
Superb!
Great info, well presented! Essential reference for Acorn 8 Bit gaming!
Paul K.

Canada
24/12/2021
I recommend this product
Splendid and highly original book!
It took a few days before the e-book was delivered, but then I received my personal (name imprinted) version in perfect order. Joy to read and just go through the pages. Brings back lots of memories of the good-old '80 and the fun I had with my Acorn computers and games!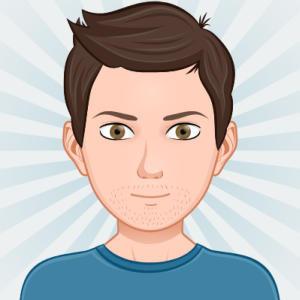 MR
Marcel R.

Netherlands