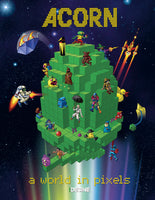 Acorn - A World in Pixels
Back in print Celebrate the heroes of the BBC Micro and Acorn Electron games industry, with page upon page of classic games, showcasing the visual style of the era, interspersed with memories from programmers, artists, reviewers and gamers. Let the memories flood back.
Learn More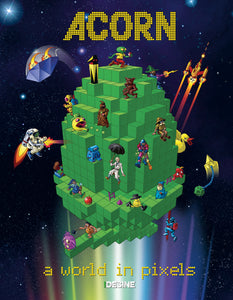 Beautifully Presented
Hardback book printed on 150gsm glossy paper, with a free digital download of the Memory Full Edition.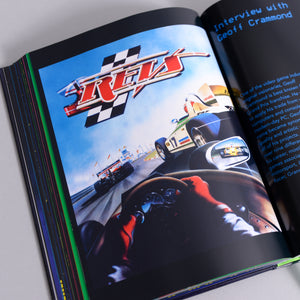 Spread across 560 pages
Page upon page of classic games, showcasing the computers' inimitable graphic style and packed with memories and anecdotes from programmers, artists, publishers, reviewers and enthusiasts.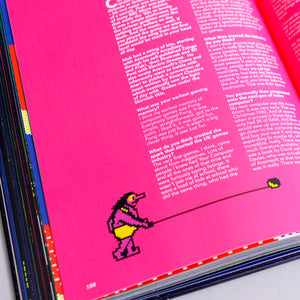 Games, games, games
Fully illustrated, packed with memories, now covering more than 180 of the best games on the BBC Micro and Acorn Electron.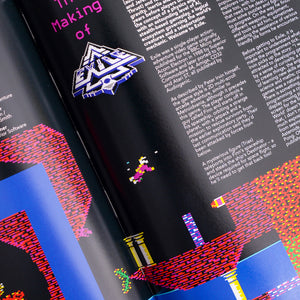 Exclusive Interviews
Over 100 interviews with key figures in the industry at the time - from the likes of David Braben and Ian Bell (Elite); Geoff Crammond (Revs/Aviator); Peter Irvin (Exile); Tim Tyler (Repton); Nick Pelling (Frak!); Peter Scott (Sim City/The Last Ninja) and many, many more.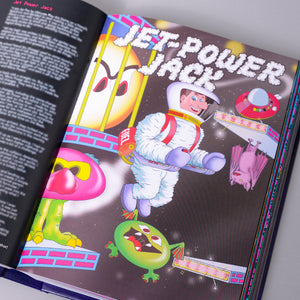 Exclusive Artwork
Laden with original artwork from all your favourite games, plus original and previously unseen game artwork from Ste Pickford (of the Pickford Brothers) and Les Ives (original cover artist for Micro Power and Superior Software).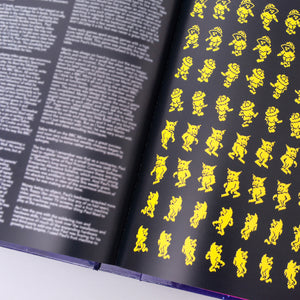 Exclusive Features
Making of features on iconic titles such as Chuckie Egg, Elite, Exile, Repton and Ultimate Play the Game's Knight Lore, Alien 8, Sabre Wulf plus more.
My abiding memories of the 1980s Acorn world are of wonderful, innovative years. I hope readers find that this book gives them a real sense of the excitement and magic of those times!

Richard Hanson (Superior Software)
The original title was 'The Elite'.  We felt sure somebody else would be doing something similar and get it out sooner. Maybe not as well rounded in terms of gameplay, but advanced enough with wireframe graphics to steal a lot of our thunder.

David Braben (Elite)
I'm proud of what we achieved with it. Our hands were tied in so many ways by the limited RAM, so I don't think there was much we could have done differently. We had a lot of ideas that we simply were restricted from implementing.

Peter Irvin (Exile)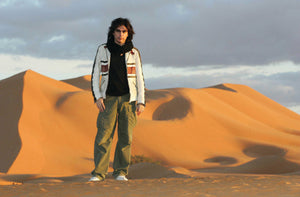 A Unique Event
 Everything about Jean Michel Jarre's concert-events is out of the ordinary, whether in challenge, location or scale. When the French musician chose the Sahara desert for a spectacular concert to bring attention to the UNESCO's Water for Life campaign, it was not so much of a surprise….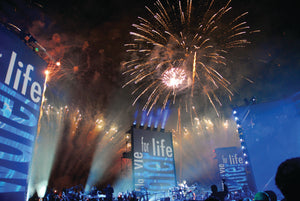 Fully Authorised Publication
With the kind authorisation of Jarre's management, this authorised book traces the making of the concert at the Erg Chebbi sand dunes in Morocco from project conception through to the stunning concert night itself.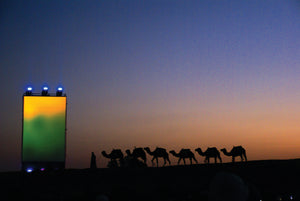 Direct from the Archives
Produced from within the heart of this Sahara adventure, the concert and behind-the-scenes photographs and projection stills are hand-picked from the concert production archive.